Indian Quality Boston Café Shakes Hands with the Colours of Punjab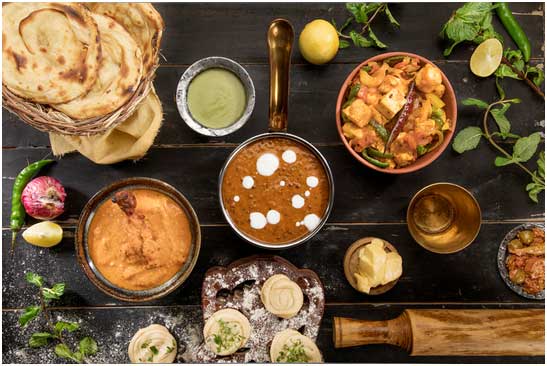 Boston city has always maintained its edifice of running influences of the East across its urban culture and the eateries it has been introduced to by the Indian people living in the American locale. These people are intended to cater to the best Indian cuisine for you. If you are in quest of Indian quality Boston food, this city serves a larger audience who has variant likes in regards to taste, recipes flavour and assorted special menus.
Looking for the North Indian cuisine in Boston?
Growing with a strong influence of the North Indian cuisine, Boston hosts a quality of Indian eateries both in the area of lavish dine-out restaurants and food chains that take care of the very particular Punjabi dishes made with utmost care and companionship, taught by their elders. The city redeems its name in the list of beautifully furnished cafes where most of the recipes, to conclude, have been adopted from the typical Indian grandmother's kitchen. This is where the role of food chains run by family establishments has come into play.
If you lookout for a Punjab cafe in the broad catalogue of Boston, you will be directly forwarded to a premier dining destination. Dining at such a place means coming closer to the indigenous north culture of the Indian subcontinent.
Some of the notable highlights to consider are
They are having the experienced chicken staffs. That means you would not have to wait for long to fill your eat. To make the environment of the café more inviting and eye-catching, you can listen to smooth music and beautiful sceneries here.
Serving special diets from the menu of a health-friendly vegan diet and other gluten-free options, dining at this café means stepping into the best kitchen that you have ever gone to.If you chalked out the plan to go with your friends, then you folks are going have a great day at this café. This place is pocket-friendly that increases your excitement in multiple.
Do you know what this café is known for and what is the specialty of this café? The best part about this café is they are good at making Panjabi cuisine. If you love eating spiciest Punjabi food, then you are welcome here.
The stuffs are not only experts in making the Indian dishes that you can find at their menu list. Whatever the Indian dish you feel link eating, you can place the order for that. Within a few minutes, your mouth would be enjoying the delicious ordered Indian dished.
Bottom Line –
Running across a wide selection of restaurant dining, café leisure, easy takeaways, and fast home delivery services, the quality of Indian food in Boston is making its reputed name in the corpus of American inheritance. The authorities strictly take care of the Indian recipes and their assigned ingredients to serve the best-flavoured dishes in the easy confines of a foreign location because who does always like to munch on continental and other Western stuffing.
Latest From the Blog