Punjabi Cafe and Cuisines Are Now International Favorites!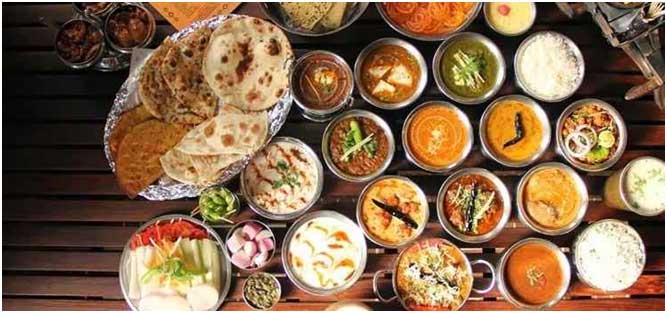 Punjabi food is one of the most loved cuisines of India which is gaining momentum internationally, all thanks to the Indian based food chains promoting Punjabi cuisines in different countries. Because of globalization, there has been a rise in consumer awareness as well as openness towards Indian flavors and spices. Various Indian food brands have entered and successfully established at the international arena.
Punjabi cuisines are turning more contemporary and every Punjab cafe outside India is getting creative with their presentation, flavors, and taste for catering to a larger consumer base. Malaysia, Middle East, South Africa, Canada, UK, USA, etc. have a huge population of Indians. The cafe workers try their level best to change the perception towards Punjabi food being too oily or heavy on the stomach. ChloeBhature with bhature made of ragi, chilled glass of lassi, and dal makhni with fat-free butter and finding their way to the plates of health-conscious foodies.
One of the toughest challenges comes in replicating the flavors of Punjab amidst a totally different culture and ensuring the menu pleases the Europeans as well as the Indians living overseas. The menus are constantly going through changes. From a halal Indian cuisine Boston to a Punjabi Dhaba in Montreal, new ingredients are being brought to the tables. The local ingredients get a Punjabi touch before getting into the dishes served. Local has become the new global and it can be seen in the presentation, sauces, spice mix as well as the techniques.
A Touch of the Local in Foreign Lands
Top notch restaurant brands of India have spread their wings overseas and are serving delicious Punjabi food to the foreigners. The Punjabi eateries don't take long to become a success and hot outlets in places like Dubai.
The clientele becomes a melting point of all nationalities. Punjabi cuisines have come a very long way from India to America within the last twenty years. Many Indian cuisines are being added to the menus and the transition is upmarket and super trendy.
Latest From the Blog