Indian Food in Foreign Land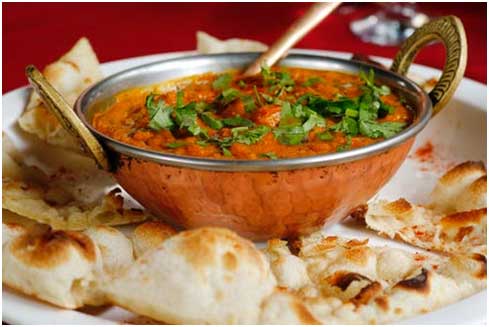 With each passing day, the trend for settling and moving abroad has received a tremendous boost. More and more people are moving abroad for settling. Many families are sending their kids abroad to settle and make a future there. But settling abroad with a different culture, traditions, values, people, etc, comes with a lot of problems. One of such major problem is food. Many Indians complain that they do not get a satisfactory meal. Nothing soothes and matches their taste buds.
Many of them are vegetarian and they find it hard to get vegetarian and tasty food. This problem has been solved with regards to various Indian restaurants coming up in abroad which provide typical Indian food at a foreign land. Gourmet India is an example of such restaurants.
Features of such restaurants-
Provides a large variety of food:These restaurants provide a large variety of Indian food to choose from. Indians can choose any food of their choice that they would like to eat. South Indian, Punjabi, Gujarati, and many other food choices and varieties are easily available.
Healthy and fresh: The food prepared in these restaurants is fresh and healthy. These restaurants aim at providing high-quality Indian food to people.
Importance of such restaurants-
Helps in adjustment: People going abroad find it hard to adjust to the food they get there. They may be able to survive for a short period, but in the long term, they need something permanent. These restaurants by providing traditional food help in adjusting people abroad with the cultures and traditions.
Home-like experience: By providing desi, traditional, home-like food, these restaurants give a homely experience to people abroad. It makes them feel at home even when they are miles away.
Social interaction: People can easily find fellow Indians at such places. It gives them a place to interact and bond with other Indians abroad. These restaurants become a common ground for Indians to meet and mix up with each other.
Promotion of Indian culture: Apart from Indians, many other people try Indian food out. They admire and appreciate the taste and a huge variety of food of Indians. This helps in promoting and making a positive impact on the people abroad about Indians and Indian food.
Solves a major problem: It is often heard from Indians living abroad that how much trouble they face while settling for food. Such restaurants solve one of the many problems that one has to face while settling abroad.
A business opportunity: Indian restaurants can be seen as a good business opportunity considering the number of Indians moving and settling abroad.
Thus, these restaurants help in providing traditional Indian food and helping people to solve their problems with food. These restaurants have been successfully operational for long. These have been continuously involved in providing rich, tasty, healthy, and clean Indian food to everyone who wants to eat. Over the years such restaurants have grown in many parts of the world. There is an Indian restaurant in Southshore and other parts of the world serving Indian food to people.
Latest From the Blog