Indian Delivery Takeout: A Boon for People at Somerville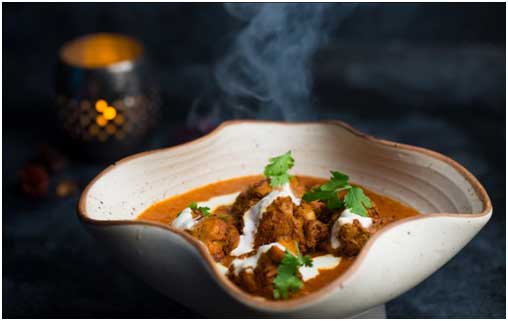 The call of Indian food is increasing at a major rate all over the world for the use of their herbs and spices. Indian culture and religion greatly influence the way to make food items. Similarly, people at Somerville, Cambridge find Indian snacks very alluring because of the number of food items and a wide range of spices used to make these foods. The Indian delivery takeout is getting wide popularity these days from Indian restaurants due to the delicious taste of Indian cuisines. At Somerville and Porter square, Indian delivery takeout is not famous only due to the majority of Indians living there, but also because the dish gives an authentic flavour of North-Indian and South-Indian cuisines. One will find many restaurants that deliver Indian food irrespective of non-Indian restaurants or Indian restaurants.
Why Indian Delivery Takeout Is Becoming A Trend In Somerville?
Indian takeout Quincy is an ideal permanently eat-outs. When a person visits a close-by take out, they always select a meal and then order. Then, they wait for a few minutes outside the room so that their food is prepared and they can take it home.
How delivery takeout works?
As most of the people who eat Indian foods turn to have their jobs, and they may not want to cook on a day. And inthe case of students, they may be busy in their exams and not tempt to cook. For them, Indian takeout Quincy is nothing but the beneficiary part. Restaurants can cook their favourite food in just a few moments. One has done at all is just visiting their online website and select a meal to eat and enter the address. Indian Delivery Takeout provides Delicious food of Indian cuisines that will be shown at one place online and at pocket-friendly costs. One has to choose the option for their food of being it either veg or nonveg food, whichever wanted bythem. These Indian restaurants provide with best Indian food and serve the best desserts.
Features of Indian food delivery
A wide variety of food items- there is no restriction for one to order food as one can order any Indian food online and wait for the deliciousness to come home and enjoy them.
Eventsfriendly- food for different occasions like birthdays or office parties at any amount can also be ordered online.
Fast delivery- the Indian delivery takeout is quite fast and deliversfood orderin less time.
Indian dishes and cuisines are popular worldwide. In porter square, there area number of Indian takeout Quincy, famous for the quality of their cuisines.
Offers on online delivery
If one orders Indian food online through therestaurant's website in Porter square and Somerville, then they must come acrossattractive discount coupons on their online website. One can apply various coupons and discounts while ordering food online. They can have discounts and great offers on some of the occasions that turns out the delicious Indian food as a pocket-friendly meal.
Latest From the Blog