Get the taste of Indian Cuisine from the Best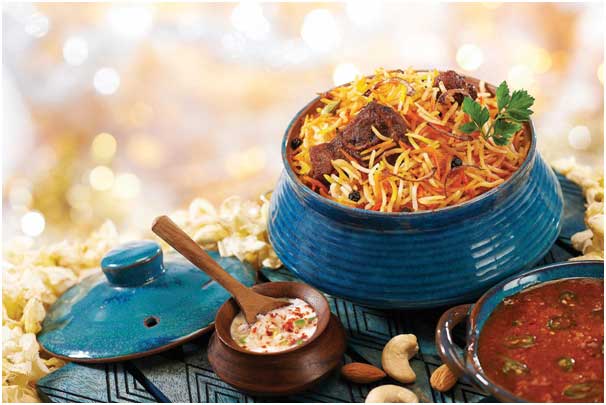 Biriyani is a dish that is loved globally. Although it is originally an Indian delicacy due to its taste and popularity it has now become a global cuisine. The borders of the world are slowly dissolving and foods are becoming international rather than staying into a single region. Biriyani is a dish that is so loved by people across the globe that many people prefer to have it as their lunch and dinner. The huge popularity of this dish has led to its evaluation in terms of taste and preparing materials. Biriyani often gets customized according to the place it is getting served to add a local flavor to it.
If you are looking Indian restaurants in Quincy then you will have to keep a few things in mind. You will that there are many places throughout the city that offers to serve the best quality Indian cuisine at affordable rates. However, it would not be very wise to randomly choose any Indian food outlet without doing proper market research. Given the fact that your health will be affected by the food it is important that you get your Indian dishes from a reliable and hygienic outlet. Moreover, if you do not get the desired quality of food then your entire experience will be ruined and your money will also get wasted.
As the first step towards finding a good Indian cuisine joint you need to prepare a list of eateries in your area that serve Biriyani and similar delicacies. You should aim for traditional Indian joints or multi-cuisine restaurants to get your Indian food. You can easily prepare the list by taking help of the internet or you can ask for recommendations from people of your known circle who regularly have Indian cuisine. If you are depending solely in the internet then make sure that you do not get lured to restaurants that are offering your favorite items at extremely cheap rates. They might not be hygienic and their quality of served food might also be bad. You should aim for joints that demand proper market rate and is hygienic.
Once you have prepared the list you will have to compare the listed eateries on terms of their years of experience, expertise and quality of provided food and services. These are all important factors to be considered while picking up a restaurant and when you combine all these factors and compare the listed places you will come across a place that will stand out from the rest. This is the place that will best suit your needs. However, make sure to look up this restaurant online for checking its ratings and reviews before finally visiting it for eating any Indian delicacy you want.
However, if you do not want to leave your home and yet want to have Biriyani then you need to find online Indian restaurant in Southshore. There are many restaurants that offer online Indian food delivery at your doorstep at affordable rates. Make sure to check the ratings of their delivery services before you select a particular place to order your food from.
Latest From the Blog