Indian food: enticing people with flavors and spice all around the globe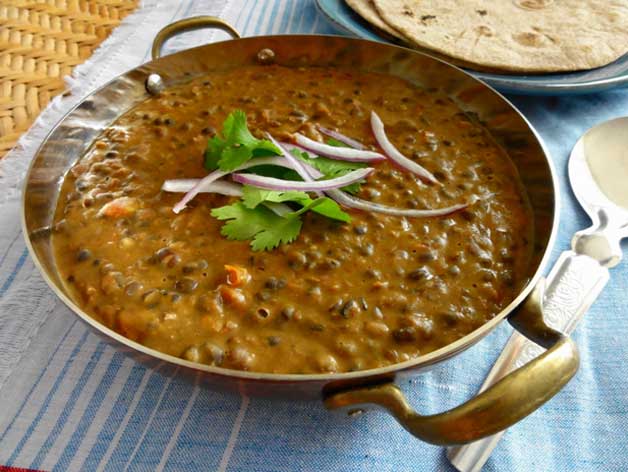 Indian food can be complicated because of all the spices and ingredients that go into it. however, it is also one of the most flavorsome and rich cuisines in the world. today one can find restaurants and eateries serving Indian food in different countries, and this sudden change is because now people are becoming aware of Indian taste and food. No doubt this has changed the food scenario altogether, as food lovers all across the world are trying new things every day and for many Indian foods remains one of their favorites. One can find authentic restaurants like sher a Punjab these days who serve good Indian food in variety along with all the Indian hospitality as well.
Some of the reasons why Indian food has suddenly emerged as a favorite kind of cuisine all around the globe are listed below.
Rich flavor
What is Indian food if not filled with various spices and ingredients. The rich flavor that Indian food has is because of a variety of spices, and all these spices are known for its different signature flavor. Spices like turmeric, coriander, mace, cloves, etc. make the dishes aromatic and give a that different and pleasant taste.
Huge variety
In India, there are various states and regions, and all of them have their authentic local dishes made of different ingredients. Therefore one can be assured of one fact that Indian food has a huge variety and all of them have their own signature taste and a bunch of spices. Not only the dishes come with different ingredients they also have a different way of cooking them as well thus contributing to a more rich taste. One can find spicy and hot options, salty and savory options and also some of the best sweets and desserts to choose from when it comes to sher a Punjab menu.
Nonvegetarian and vegetarian
Indian food is not about only one kind of ingredient, Indian food is known for its variety. Therefore if one is vegetarian or a strict non-vegetarian, everyone can find their choice of good food in an Indian menu. Indian has always mastered the art of cooking with vegetables as most of the Indian household can cook with a variety of vegetables on a daily basis making a variety of curries and gravies. However, one can also say that some of the best known- vegetarian dishes are also Indian like kebabs, tikkas, chicken curries, and biriyanis.
Health benefits
It's not just about taste for Indians, it is also about medicinal and health benefits. Now that Indian food is known for its rich concoction of spices, one can expect a lot of medicinal value to them too. spices like fennel, ginger, etc are known for its good digestive benefits, whereas turmeric is known for its antiseptic and antibacterial benefits along with it also strengthen the immunity. Therefore one says that Indian food not only Tastes good it also has a lot many health benefits which can help one keep healthy and hearty.
Latest From the Blog