How can the Classic Indian Restaurant help you outside?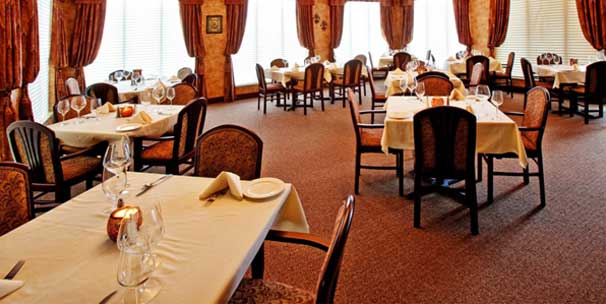 What are the services that they offer?
Sher e Punjab is a fantastic restaurant with services from all around. This means that there is a lot for you. This also implies that you can have a great dish right at this restaurant. This service states a lot of things. When you are outside, then you always crave for the authentic Indian dishes which can fill you up and keep you reminded of your fond memories that you have at your home place. This is when restaurants with authentic recipes and tasty added spices to them can help you to relieve the mind of India with professional management.
There are tons of dishes which you can try at the same time. If you love the herbs and the spices, then the chicken curry and Kadhai will be a fantastic choice for you. And then the option changes as well. And the first factor is, you don't have to spend the whole expense that you saved for the month on the dishes of your choice. These dishes are inexpensive, and they come from cooks who are professional and knows how to make your meal taste better with the touch of authentic Indian services and the little touch of contemporary sense to it.
What are the advantages of getting one?
Here are the advantages you might have from restaurants in Quincy Ma.
They are useful if you are trying to keep on your weight. This implies that Punjabi foods are completely good for your health. They are made from scratch, and there are little to no added flavor to it which can get your stomach upset. And if you are trying to maintain your optimum weight, then this is the type of comfort food that you can binge eat on. You don't have to worry about the added heaps of oil in your diet since most of them are prepared from desi ghee.
These foods are famous from all over. Punjabi foods so taste worthy and so memorable that most of the restaurants do have a Punjabi menu at them. The most common one is the garlic bread that you have or which is also known as the garlic nun.
And the combination of flavors will draw you in. The herb and the spices are amazing, and they are made for both vegetarian and nonvegetarian people from all around. And you can digest all the food that you had while you had with the use of buttermilk.
There are tons of cuisines and amazing little services from all over. Punjabi culture is one of the most distinctive cultures from all around, and there is one region in Punjab which serves the tastiest Makhi de Roti which you can eat at these restaurants. And if you are craving in for some fantastic and delicious dishes from all around then these restaurants will do you a favour and make sure that you have wroth the deals that you pay in for your night time with the friends or your special ones.
Latest From the Blog