Grab a Quick Bite at Indian Takeout Quincy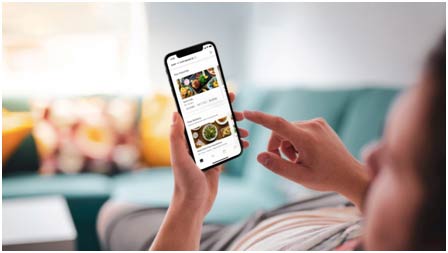 If you are more of the outside food person or you like the delivered food than the home-cooked meals then there is no bad thing or feeling that you should harbor for it. Since the demand of the Indian dining industry is increasing and people are preferring more outside food than the home meals it is thought that the food delivery method is doing more harm than good however this is not the case. With the advancements taking place in the food industries day by day plus the laying off of strict rules by the government the Indian takeout Quincy is as safe and as healthy as any other home-cooked meal would have been. In other words with these delivery services ever ready to serve on your call you are not either alone nor are you bound to cook.
Getting the food professional style
Some people like perfection and some people savor the sumptuous for both the Indian food have a lot to offer. With intricate mixes of spices and blends what the Indian food has to proffer barely any other cuisine can. Thus you'd want to relish it the best way you can. It's not that you cannot cook the scrumptious Indian meals at home but for the times you'd like it all the way best brimming right from the hands of a professional. All you have to do is order your food from the Indian delivery Quincy service and your favorite food will be delivered at your doorstep within no time.
Types of people that go for delivered food
There are many people who can want to get takeout food because they do not either have time or have a highly tight schedule. Below mentioned are some people who can take advantage of the delivery or takeout food systems. These people are
The professional people: one of the groups of people that prefer takeout foods are the working professionals. These are mostly people who have no time to make their own food or are running on tight schedules. By so much to think about putting in the time to decide what should be made in breakfast, lunch or dinner simply feels to be not so much worth of the time.
People loving it the variety: there are a lot of old-time restaurants that have been there since a long time ago. However, at the same time, there are many new involved. This thus increases the probability to explore it all. People who love variety can take advantage of the lots of diversities present and sumptuously satiate their cravings.
People interested in high food quality: for the people who like health benefitted food can also rely on the Indian food since they are full of good mixes and healthy blends of anti-inflammatory and antiseptic and healthy food. This food is always fresh and considers savory condiments which you are sure to relish.
In order to conclude it can be said that Indian food has a lot of charisma if you want to savor the tasty Indian food, you can either call it home and get it delivered or you can also dine in.
Latest From the Blog