Find Top Indian Restaurants In Weymouth Easily Online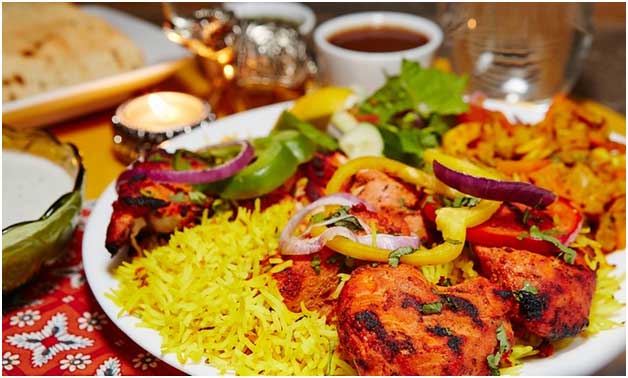 Traveling in Massachusetts? Looking for Indian food you miss so much ever since you left your motherland for the west? Well, the solution to almost every single one of our problems, the internet, will take you to the chappatis you crave for in Weymouth.
While looking for Indian cuisine restaurants, there are plenty of options to choose from. These include the regular plain Indian food to the specialty of Indian to cuisine, i.e. the spicy food that can burn your tongue. The quest to finding a great Indian restaurant in weymouth has been made so much easier with the new applications and websites.
What to look for while searching for an Indian cuisinerestaurant:
You can find Indian cuisine restaurants all around the world now. When there's too much of anything around to choose from, quality suffers in the process. A restaurant does not become an Indian cuisine restaurant just by serving Indian delicacies. Authenticity is what you should look for while browsing for Indian restaurants. Look for reviews before you choose one and check if there are people who've loved the originality in the food they serve.
Avoid fusions when looking for traditional
Some restaurants claiming to be serving Indian cuisine abroad sometimes fool their customers by serving fusions. Often they do it in the name of traditional Indian food and people not very familiar to Indian food end up developing a false notion about how Indian food tastes. There has recently been an increase in such fake restaurants serving a fusion of the west and the east while claiming originality. So, before checking in to a restaurant of your choice, do give the menu a look and avoid restaurants that serve fusions.
Just eating the food of a particular cuisine while sitting in an ambiance of a different culture would seem abrupt and incongruent. To cherish an Indian meal, the theme of the restaurant matters a lot. When looking for a restaurant that serves your favorite Indian cuisine do not forget to check for the theming of the restaurant. Eating seafood while sitting atop a hill would never let you fully savor the taste. Same goes for different cuisine around the world, a meal is much more than just food, it is an experience that can't be made memorable without the proper surroundings and theme to go with it.
Now the obvious factor to keep in mind is the hospitality they serve with the food. While savoring the traditional Indian dishes, it won't harm to know about the food in the country and jot down a few quick recipes.
With the dramatic rise in Indian cuisine restaurants across the globe, it is becoming overly confusing for travelers to recognize restaurants that serve truly traditional, authentic food with the theme suitable. Do give the description and reviews of these places a look before losing yourself in the delicious taste of traditional Indian cuisine. Indian restaurants in quincy ma are very easy to find with a few clicks on your smartphone.
Latest From the Blog