5 Kababs That You Should Not Miss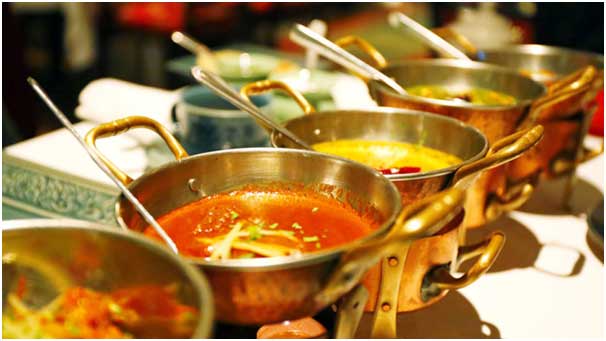 Do you like to eat food and swim in diverse gravies? There are delicious delicacies that you should try if you adore to eat. The world has endless options in food items that you would never be in a position to try them all.
You can always find the places like the best indian restaurant Boston to ensure that you have a place to try out variety of eatables and snacks. Of course, have you ever tried out kababs? You have no clue how scrumptious and fulfilling these are. Keep on reading to find a few types of kababs that you should try out for sure.
Potato mushroom Kebab
Potatoes are well-known for its mix in all tangs and it enhances the dish in which it has been added. Same is the instances with the mushrooms as they are also scrumptious in taste. This specific Kebab is absolutely special for all vegetarians. After all, why should always experience the non-vegetarian kababs when you can try out vegetarian options too! You can try out this kabab with a suitable chatnis and you would love it for sure.
Murgh Palak ke korma Kebab
There are diverse kabab dishes but the taste of this Murgh Palak ke korma Kebab is scrumptious. This juicy tikkis are stunning in taste. They are made up of spinach, chicken mince, and blended masalas. Similarly, the chutney or sauces served with the tikkis or Kebabs is delicious. The chutney is completely famous for its taste. It is hot and sour yogurt chutney. You can also eat the Kebabs with sweet date chutney.
Coconut Kebab
Are you a South Indian food lover? Well, in an Indian hotel or restaurant, no matter where in the world it is situated; you can try out kababs of your taste and preference. For all the South Indians, coconut is completely special. This Kebab is South Indian specialty for all the lovers of Kebab. The Kebab is formed up of spinach, carrot, potatoes and so on. You can easily add other veggies. The coconut is used for coating. The presence of coconut not just enhances the taste of Kebab but it even makes the Kebab completely crispy. The Kebab goes amazing with chili and mint chutney.
Pyazi Kebab
It is a dish option that is famous in Pakistan and you can find it in different parts of the world too. Just imagine the tang of special Pakistani dish along with an Indian trace. This scrumptious dish is always served as an exciting appetizer. The dish goes spectacularly well with tamarind, walnut and jaggery chutney. Go ahead and give a chance to this kabab and you would definitely love it.
Chicken seek Kebab
These are very popular and the addition of sesame seeds in the dish of Kebab simply enhances the taste of Kebab. The strangeness of the seeds and the spice of the chicken together set the mouth on fire. It is a fire of pleasure and fulfilment. You can take this dish with any chatnis.
Conclusion
So, you must try out all these items in the best Indian food Boston restaurant and experience a time that is pampering and delicious.
Latest From the Blog